Mob attacks Rwandan opposition leader in capital
* Five arrested over attack of opposition leader

* UDF presidential hopeful unhurt, assistant badly injured

* Police say mob angered over UDF's ethnic political agenda




By Hereward Holland
KIGALI, Feb 3 (Reuters) - Rwandan police arrested five men on Wednesday for attacking Victoire Ingabire, a potential presidential candidate, in reaction to her criticism of the government for being dominated by ethnic Tutsis.
Ingabire, who heads the yet to be registered United Democratic Forces (UDF), managed to escape the midday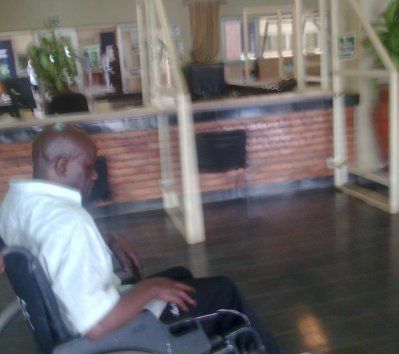 assault without injuries but her assistant, Joseph Ntawangundi, was badly beaten, UDF spokesperson Solange Ingabire said.
"She was attacked by several men," Ingabire said, adding that her handbag was snatched as she fled and Ntawangundi, was left behind and beaten. "His injuries were really severe because he was attacked by many people."
Victoire Ingabire returned to the central African country last month after a 16-year absence to begin her campaign for August's presidential election, which observers say incumbent Paul Kagame is almost certain to win.
Upon arrival, she drew controversy over comments about the memory of ethnic Hutus killed during the 1994 genocide and about the ethnic make-up of the Rwandan government, saying it was dominated by a Tutsi elite. [ID:nLDE60K048]
Some 800,000 ethnic Tutsis and politically moderate Hutus were killed in 1994's 100-day slaughter.
Police spokesman Eric Kayiranga told Reuters the arrested men said they were angered by Ingabire's politics.
"They were saying that she was against the unity and reconciliation of Rwanda, that she was talking about (ethnic) divisionism and the genocide," Kayiranga said. "She was aggressed by some men but she is OK."
The government accuses Ingabire of stirring latent tensions between Hutus and Tutsis, and of 'playing the ethnic card' to garner support ahead of the elections. Ingabire denies allegations made in a 2009 U.N. report which links some UDF members to Rwandan Hutu rebels living in eastern Congo. (Editing by George Obulutsa and Robin Pomeroy)
Partager cet article